See on Scoop.it – From The Pews' Puter…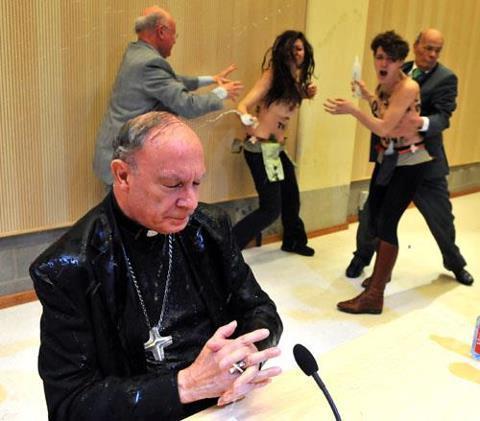 FromThePews's insight:
This is Archbishop Andre-Joseph Leonard of Brussels, Belgium. After being attacked by a group of Lesbian/Feminist activists who doused him with water in an attempt to stifle his University lecture, he remained perfectly still, not looking at the women or reacting in any way. When they were cleared from the scene he quietly and directly continued his talk, concluding by reverencing an icon of The Blessed Virgin Mary with a kiss.