See on Scoop.it – From The Pews' Puter…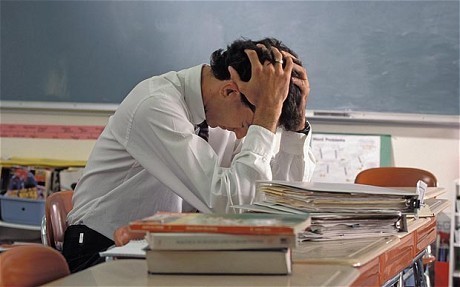 ""I feel very much I am damned if I do I am damned if I don't."
I agree with Ms. Dowell, for those individuals that make false accusations, there should be some type of accountability.
"Jon Bradley, associate professor of education at McGill University, has studied false allegations against teachers. He knows one case where the teacher committed suicide. He said careers and lives are ruined, particularly for men falsely accused of sex abuse."
It is a difficult area, and due diligence IS required for the sake of our children, but once investigations conclude that allegations are unfounded, there should be repercussions for the accusers.
And FYI, this is not only a Canadian Phenomenon
http://www.telegraph.co.uk/education/educationnews/9194130/Prosecute-children-over-false-allegations-say-teachers.html
http://teacherallegation.blogspot.ca/
http://www.independent.co.uk/news/education/schools/davids-story-how-false-accusations-blighted-one-teacherrsquos-life-1989317.html
See on m.yahoo.com