See on Scoop.it – From The Pews' Puter…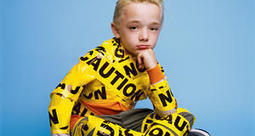 Parents are going to ludicrous lengths to take the bumps out of life for their children. However, parental hyperconcern has the net effect of making kids more fragile; that may be why they're breaking down in record numbers.
FromThePews's insight:
"Behold the wholly sanitized childhood, without skinned knees or the occasional C in history. 'Kids need to feel badly sometimes,' says child psychologist David Elkind, professor at Tufts University. 'We learn through experience and we learn through bad experiences. Through failure we learn how to cope.' "
What do YOU think???
See on www.psychologytoday.com